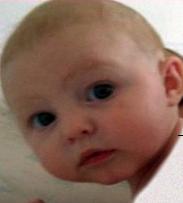 LUDINGTON (WKZO) -- The Sean Phillips/Baby Kate trial has gone to a jury in Ludington. Phillips is charged with unlawful imprisonment for allegedly snatching Baby Kate. The infant has not been seen since.
The Defense spent just one day making their case, calling just three witnesses to try to discredit the prosecution's main witness, the baby's mother... Ariel Courtland
It may have backfired when Kenneth Wilson admitted this on the stand, while testifying about money Phillips offered to Courtland's mother to kick her out of her home. He said Phillips offered him $5,000 to kill Ariel.
The Jury voted to get an early start Friday in an attempt to come to a consensus sometime before the weekend..
After 8 days of testimony, the mystery remains. Where is Baby Kate?