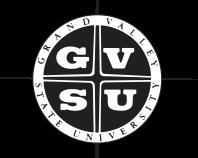 GRAND RAPIDS (WKZO) -- A new report shows Grand Valley State University is having an enormous impact on the surrounding community.
The report shows GVSU adds more than 700-million dollars to the local economy every year. The report covered Kent, Ottawa and Muskegon counties.
GVSU employs more than 32-hundred people, enrolls nearly 25-thousand students and indirectly adds about eleven-thousand jobs to the region.