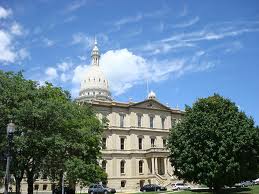 MARQUETTE (WKZO) -- Could Michigan's Upper Peninsula become the nation's 51st state?
The "Marquette Mining Journal" reports there are political leaders in Marquette who are getting serious about seceding from Michigan. The issue is over a new tax proposal which would start being levied on sulfide mining operations.
Back in 1975, legislation at the state House that would have allowed the U.P. to split off and petition for its own statehood fell one vote short.