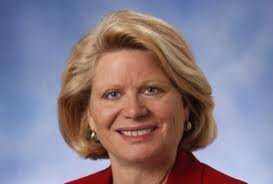 LANSING (WTVB) - Secretary of State Ruth Johnson has given Representatives Roy Schmidt and Jase Bolger three weeks to respond to Democratic allegations of election fraud. Michigan Democrat Party Chair Mark Brewer has filed a formal complaint that they used taxpayer resources, including their paid Lansing staff to perpetrate their election rigging scheme. He claims if true, that would be a violation of election law. Information about who was involved in the scheme and who acted to file papers was detailed in Prosecutor William Forsythe's investigation.
It claimed that one of Bolger's senior staff actually filed the paperwork for Schmidt, and then just moments later, filed the paperwork for Matt Mojzak, the alleged "Fake Democrat", who could have also faced prosecution, if Forsythe had decided to pursue it.
Secretary of State Johnson says she won't let the fact that she is also a Republican sway her decision in the matter.