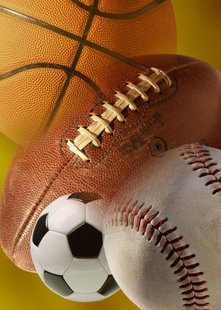 COLDWATER (WTVB) - Summer break time for high school student athletes in Branch County and across Michigan is officially about to come to an end. Monday is the first day allowed for football practice and then the rest of the fall sports have practices start on Wednesday and that includes boy's soccer, boy's tennis, girl's golf, volleyball, and cross country.
The first date for competition is August 15th for girl's golf and boy's tennis, and then two days later, play can start for boy's soccer, cross country and volleyball. The high school football season kicks off inMichigan on Thursday, August 23rd, although most teams
start their schedules on Friday night, the 24th, when AM 1590 and FM 95.5 WTVB will have its opening broadcast of the Fall season with Coldwater football and live coverage of the Cardinal's opener at home against Mattawan. Coldwater's complete schedule to begin fall sport's with dates and times for next week's tryouts and practices is posted online at the CHS website at www.coldwaterschools.org.