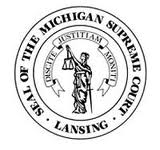 LANSING (WKZO) -- The fight over Michigan's emergency manager law continues. A group opposing the state's emergency manager law wants the federal government to intervene, but that may no longer be necessary.
In late July, the state Supreme Court heard oral arguments regarding the font size on petitions signed by people who are against the law. Friday, the court found that there was at least substantial compliance with the law in regard to the font size.
Members of Stand Up For Democracy had been hoping for help from U.S. Attorney General Eric Holder in moving the issue forward. It appears now, though, that the issue of whether to repeal the emergency manager law or not may come before voters on the November ballot.