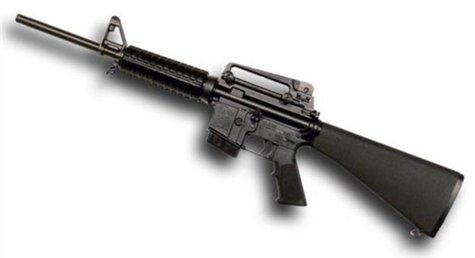 ALLEGAN (WKZO) -- The Allegan County Sheriff's Department has its missing rifle back. The gun in its case disappeared sometime last week from the back of a patrol car. It was apparently found in the street by a man driving in Wayland early last week.
He quickly tossed it in the back of his truck and forgot about it, leaving town on business for several days. He saw news reports about the missing rifle when he returned, went out and checked the bag and found the gun, and then turned it in.
Everything was intact.
The department is thanking the media for helping them locate the gun. NO word if the finder got the reward that was being offered.
. ALLEGAN (WKZO) -- The Allegan County Sheriff's department is offering a reward to the person who returns one of their deputy's Patrol rifles.
The Department issued Colt .223 rifle was in a black nylon case. It was reported missing by the Deputy Thursday Afternoon, when he reported to work and it was not where he thought he left it, in the back of his patrol car.
The last time he saw it was Monday, when he transferred it from one car to another. The Deputy, said to be a 6-year veteran of the department with a good record otherwise, could be disciplined.