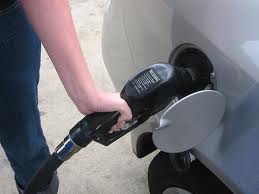 LANSING (WTVB) - Gas prices on average are now higher than $4 a gallon in some parts of the state, and close enough in the rest, according to AAA. Spokesperson Nancy Cain says that's a surge of 34-cents in one week to an average just a whisker below the $4 mark at $3.994 because of failures along the gas processing pipeline.
Cain says as long as the petroleum industry refuses to build new refineries or over haul their old ones, we will be vulnerable to kinks in the supply chain.
Word has it that Enbridge could soon get the green light to begin pumping crude along their repaired pipeline in Wisconsin, which could begin to lower prices.