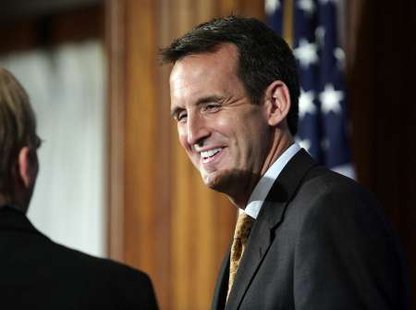 PORTAGE (WKZO) -- Fresh of his primary win, Congressman Fred Upton is joining former GOP presidential nominee Tim Pawlenty on a "Strengthening the Middle Class" tour in Michigan.
The former Minnesota governor, who is rumored to be on Mitt Romeny's short list of potential vice president picks, is expected to be at the Kalamazoo Victory Center located at 7632 S. Westnedge in Portage at 3 p.m.
The tour is being sponsored by the Romney campaign. Pawlenty and Upton will be arriving to the Victory Center a Romney campaign bus.
Check back to WKZO for updates and footage of the event.