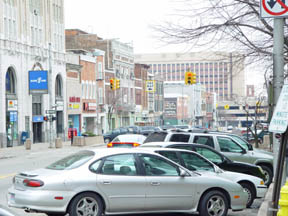 PONTIAC (WKZO) -- The emergency manager for the City of Pontiac has dismissed a vote by the City Council to reclaim power of the financially strapped city. Emergency Manager Louis Schimmel called the move absurd and says that he's ignoring the council's vote and carrying on.
On Monday, the City Council voted unanimously that authority over all city finances and financial decision-making be restored to the mayor and council. The vote comes after last week's suspension of the state's emergency manager law, which will go before voters in November.
Schimmel was appointed to the position by Governor Rick Snyder in September of last year.