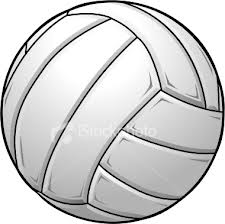 COLDWATER (WTVB) - In Branch County high school sports, the varsity volleyball season tipped off Saturday with all four county teams in action. Coldwater, Union City, and Quincy competed in the Carrie Adams Invitational at Battle Creek St. Philip while Bronson hosted the Bronson Viking Invitational. Coldwater had a 3-and-1 record on the day with wins in pool play over Birmingham Groves, Buchanan, and Hillsdale Academy. The Lady Cardinals were then seeded in the Gold Division and lost in the quarterfinals 2-games-to-1 to Haslett. BreeAnn Spangler had a team-high 36 kills for Coldwater along with 22 digs and 12 blocks. Lauren Outwater also had 12 blocks and added 20 kills. Janie Marso led the way in assists with 49 while Meghan Schorfhaar had a team-high 41 digs. Coldwater's next match is Wednesday at the Delton-Kellogg Invitational. Union City's record in the tournament was 1-1-and-2. In pool play, they started with a loss to Goodrich and then split with both Washtenaw Christian and Camden Frontier. In bracket play, Union City made it to the semi-finals of the Silver Division with a win over Athens before losing to Harper Creek. Brooke Johnson led the way in kills with 31 and in blocks with 22. Martha Merchant had 6 aces, Jasmine McIntosh had 53 assists and Marissa Mead had 55 digs. Union City returns to action Wednesday at White Pigeon. And Quincy was seeded in the Bronze Division at Battle Creek St. Philip and defeated Jonesville in the quarterfinals before losing 2-to-0 to Hillsdale Academy in the semifinals.
And at the Bronson Viking Invitational, Bronson took third place in the six team tournament. The Lady Vikings had a 3-and-1 record, losing 2-games-to-1 to Napoleon in the semi-finals. Napoleon fell to Almont in the title match. In pool play, Bronson beat Homer and Comstock and then defeated Almont in a cross over match. Kylei Ratkowski had a team-high 22 kills while Skyler Sobeski added 21 kills. Kassidy Bystry had 58 digs, Alexa Rakowski had 67 assists, Grace Pyles had 9 aces and Emily Mays had 5 blocks. Bronson returns to action Saturday, hosting the Bronson Invitational.
On today's high school schedule, in boy's soccer, Quincy kicks off its season at the Hillsdale Soccer Cup tournament. In boy's tennis, Coldwater has a quad match at Vicksburg and in girl's golf, it's Coldwater at the Tecumseh Invitational.
Today, we launch another season of the Coach's Corner beginning with Coldwater girl's golf coach John Petzko.