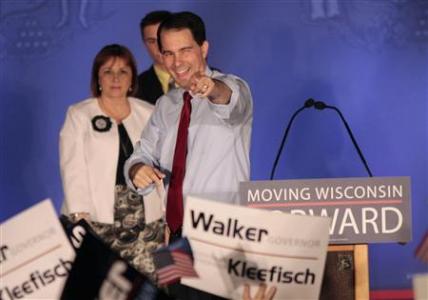 KALAMAZOO (WKZO) -- As the presidential candidates gear up for the big national conventions, they are sending out the troops to keep the names in the news.
Vice President Joe Biden is scheduled to meet with supporters at Renaissance High School in Detroit on Wednesday.
Thursday, controversial Wisconsin Governor Scott Walker is expected to keynote a fundraiser for Mitt Romney in Kalamazoo.
Walker narrowly escaped a recall attempt after championing an effort to strip state workers of their collective bargaining rights.
The $500 a plate luncheon will be held at City Scape.