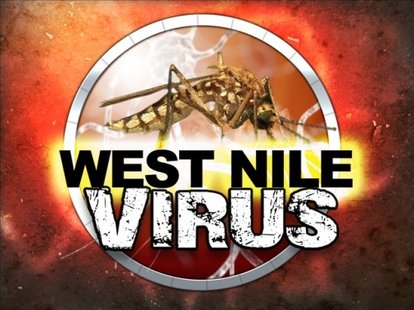 COLDWATER (WTVB) - There are now two dozen human cases of the West Nile virus confirmed or suspected inMichigan, but none of them so far in Branch County or the southwes tMichigan area
Community Health officials say the disease, spread by mosquitoes, starts with flu-like symptoms and can get progressively worse. There are a few things one can do to guard against it, including wearing long sleeves and pants in addition to applying mosquito repellant.
There were 34 cases in Michigan in 2011, and there have already been 24 so far this year with one death, and the season is just beginning. There are 693 cases and 26 deaths recorded so far nationwide.