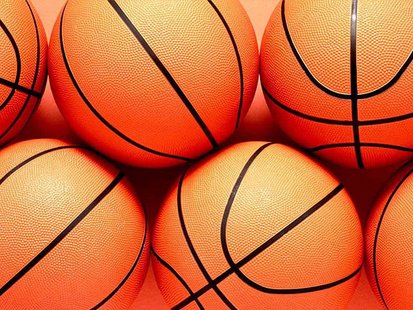 Quincy, MI (WTVB) _ In Branch County high school sports last night, in boy's basketball, Quincy went into overtime before losing 74-to-67 at Addison. The visiting Orioles were ahead 49-to-44 going into the fourth quarter before the Panthers rallied to tie the game at 63-all at the end of regulation play. Ashton Diotte led Quincy with 13 points, Jimmy King had 11 and Logan Miller 10. Michael Tesch had a team-high 8 rebounds to go along with his 8 points.
The Orioles, now 0-and-2, return to action Tuesday at home against Coldwater. Also last night, Tekonsha lost at home to North Adams-Jerome 63-to-47 as the Indians slip to 0-and-2.
Last night's reserve boy's and girl's basketball schedule included Coldwater vs. Harper Creek with Coldwater losing the junior varsity contests to the Beavers while the Cardinals won both of the freshman games.
In the boy's action at Harper Creek, the Beavers beat the Cardinals 44-to-38. Luke Beckhusen and Nate Waterbury had 8 points apiece for Coldwater. The Cardinals won the freshman game in overtime 41-to-37 with 12 points and 9 rebounds for Brendan Spangler while Spencer Dudek added 10 points.
In the girl's contests in Coldwater, the Beavers won the j-v game 42-to-30. Kendall Galloway had 14 points for the Lady Cardinals. Coldwater won the freshman contest 34-to-15. Payton Watson had 9 points while Gabby Milnes added 6 points and 6 rebounds.
Tonight's Branch County high school sports schedule includes a varsity boys-girls basketball doubleheader in Coldwater with the Cardinals hosting Harper Creek. We'll have both games on the radio beginning with the girl's contest with our live coverage on AM 1590 and FM 95.5 beginning around 5:30 right after the Evening Journal.
You can also catch all the action streaming on-line with the audio at wtvbam.com. The Coldwater boy's dropped their opener Tuesday at Battle Creek Central while the Lady Cardinals won their first game at home over Central.
The Beaver's boy's team lost their opener this week to Loy Norrix while the Harper Creek girls are 1-and-1 after losing to Loy Norrix following a win over Parma Western.
Elsewhere tonight, in varsity boys and girls hoops, Bronson plays at home against White Pigeon while in girl's action only it's Quincy at Springport and Union City hosts Jonesville. Also, the Tekonsha girl's are at North Adams-Jerome.
Today on the Coach's Corner, it's Coldwater boy's basketball coach Brien Kelly.