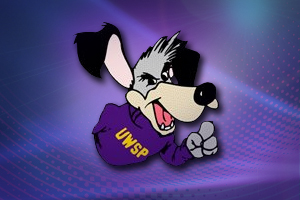 STEVENS POINT, WI (UWSP) - The UW-Stevens Point baseball team is ranked No. 25 in Collegiate Baseball Newspaper's preseason NCAA Division III poll.
The Pointers return several key players from the 2012 team that finished 27-15 overall and 15-9 in Wisconsin Intercollegiate Athletic Conference play.
Senior catcher Ryan Schilter (West Bend, WI/West) earned First Team All-WIAC honors last year after leading the Pointers in hitting (.370), doubles (19), runs batted in (36), total bases (86), stolen bases (22), and slugging percentage (.531).
Schilter's 19 doubles and 22 stolen bases were tops in the WIAC.
The Pointers also return their second-leading hitter in junior outfielder Casey Barnes (Mequon, WI/Homestead). Barnes finished the 2012 season hitting .359, and also placed second on the team in doubles (16), triples (2), home runs (2), and slugging percentage (.529).
On the mound, junior Max Frederick (New London, WI/New London) leads a core of returning starting pitchers after starting nine games in 2012 and finishing second on the team in innings pitched (57) and strikeouts (47).
The 2012 Pointers far and away led the WIAC in team ERA at 3.21. The next closest mark was UW-La Crosse with a 3.75 team ERA.
Two other WIAC teams are ranked in the top 30. UW-Whitewater sits at No. 18 after finishing 33-17 last season, and UW-La Crosse is ranked No. 15 after a 34-11 finish.
UWSP opens its season March 10 against Gustavus Adolphus in the Minneapolis Metrodome.
The Pointers' first home game of 2013 is Saturday, March 30 when they host St. Norbert at noon.