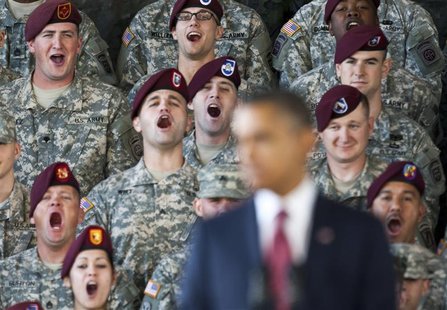 BATTLE CREEK (WKZO) -- There is new hope at Fort Custer. Battle Creek's Air National Guard Base
has been caught in the middle of a tug of war over Pentagon spending for decades, its military operations barely escaping the BRAC process twice. The Mission is changing, the threat of a big tank war, has been replaced by a need to fight terrorists with technology. Air Force Secretary Michael Donley says there will be a lot of changes coming if they hope to cut to cut $487-billion out of the budget. There have been concerns since it was announced that the mission they thought they would get, hosting cargo planes was proposed for cancelation. But those have been eased now that its been announced that the base may become host to a fleet of drones.
They would host two models of the pilotless planes, one fitted out for reconnaissance and another armed and ready for combat strikes.
It's all just a proposal, nothing is final, but a situation that seemed bleak just a few days ago, is looking a little more hopeful this weekend.