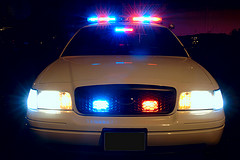 BRONSON, MI (WTVB) - Pending final autopsy results, Branch County authorities say the infant from Bronson who passed away at a Kalamazoo hospital Sunday evening died from an apparent skull fracture. Branch County Prosecutor Terri Norris told us she was informed by doctors at Bronson Methodist hospital about the cause of death for 5-month old Diane Perez.
The baby girl was found unresponsive Saturday morning at the Brookfield Apartments in Bronson. At this point, Bronson City Police, who are handling the investigation, are calling it an unexplained death.
Diane Perez and a twin brother were born prematurely, and spent some time in an incubator before coming home. Norris said the dead infant's organs were harvested in Monday. She also reported that there was evidence of old bone fractures on the baby's body.