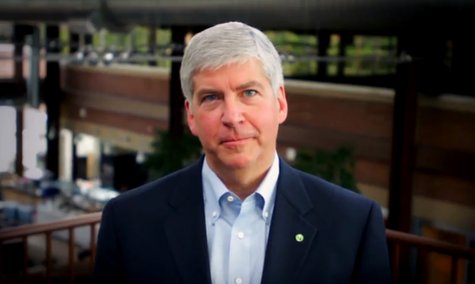 LANSING, MI (WKZO) -- Governor Rick Snyder will present his budget to state legislators late this morning at the State Capitol, and a number of groups will be watching closely to find out just how big their budget problems will be next year.
Kalamazoo School Superintendent Michael Rice says what Snyder says and what he means has proven to be two different things when it comes to school funding. They would like to see unexpected revenues used to replace some of the money that public schools lost last year and the 6-million more they could lose this coming year if one-time resources aren't extended.
But pre-budget comments from House Speaker Jace Bolger are not promising. He says that money needs to go into their budget reserve. The state has $457-million more in its treasury than it expected due mainly to the recovery in the auto industry, and its projected to have over 600-million more than expected in coming years.