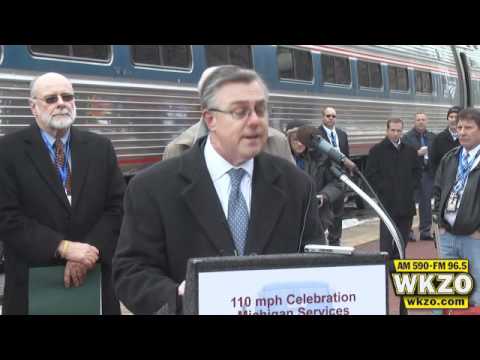 EIGKBhqb7bQ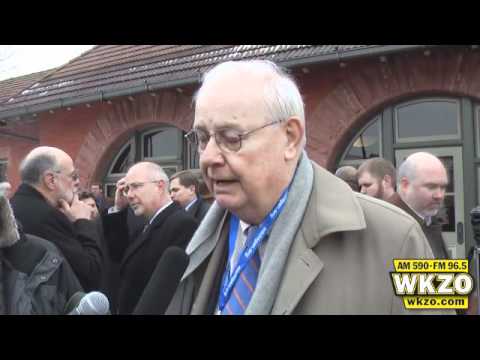 4BviqMmvMdo
KALAMAZOO (WKZO) -- They called it a historical event. State and Federal transportation officials piled off an Amtrak car at the Kalamazoo train station Wednesday, proclaiming it a day to remember. Wolverine 350 was the first train to have made the run from Porter, IN to Kalamazoo, MI at the highest rate of speed ever outside of the Northeast corridor.
Only receiving permission from the federal government to take trains up to 110 MPH last week, Amtrak and transportation groups wasted no time making services available to the public.
Starting today, all Wolverine and Blue Water trains that run the Porter, IN to Kalamazoo, MI stretch of track will be able to travel at the new high speed pace of 110 MPH. Former Congressman Schwartz from Battle Creek estimated the new high speeds will take nearly two hours of time off the Detroit to Kalamazoo commute. Tracks are not yet in good enough shape between Kalamazoo and Dearborn to handle the high speed, but officials promise to be there in the next upcoming months.
Watch above for the historic moment in railroad history as well as comments and interviews from state and nationwide transportation officials.