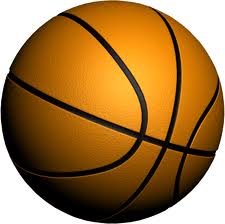 COLDWATER, MI (WTVB) - In Branch County high school sports last night, in boy's and girl's basketball, it was SMAC East action with Coldwater at Gull Lake and the visiting Cardinals dropped both games to the Blue Devils.
In the boy's action, which you heard here on AM 1590 and the new FM 95.5 WTVB, Gull Lake led all the way in posting a 76-to-58 victory. Jordan Eddy paced the Cardinals with 19 points while Zach Watson, our McDonald's Player of the Game for Coldwater, added 16 points. The Blue Devils were ahead 18-to-7 at the end of the first quarter and kept the 11-point advantage at the half with the score at 34-to-23 at the break.
Gull Lake led by as many as 22 points in the second half before ending up with the 18-point win. Coldwater slips to 3-and-15 overall and 1-and-11 in the division while Gull Lake is now 13-and-3 and 10-and-2 in the East.
The Cardinals will have designs on a different outcome when they matchup with the Blue Devils again on Tuesday in Coldwater in a makeup game from the contest that was snowed out back on January 13th. It will be a doubleheader on Tuesday with the girl's taking to the court first and the Lady Cardinals, like the
Coldwater boy's, will be out for some revenge after Gull Lake pulled out a 45-to-41 victory last night. Coldwater fell behind 23-to-12 at the half, but rallied with 18 points in the third quarter to take a 30-to-29 lead heading into the fourth quarter. The game saw 4 lead changes and 5 ties before the Blue Devils were able to secure the 4 point victory over the Lady Cardinals. Meghan Schorfhaar had a game-high 13 points for Coldwater while Ashley Burkhardt added 11 points. Coldwater drops to 10-and-7 overall and 6-and-6 in the SMAC East while Gull Lake is now 4-and-4 and 10-and-2 in the division. The Coldwater girl's will return to action on Monday with a Branch County matchup at Quincy and we'll have that game for you on the radio as well.
Turning to boy's only hoops last night, in the Big Eight, Quincy pulled off the upset on the road, knocking off league-leading Reading 42-to-39. Alex Ditton and Caleb Harmon had 11 point apiece for the visiting Orioles while Luke Haberl grabbed 18 rebounds to go along with his 4 points. Quincy improved to 7-and-5 in the conference and 11-and-6 overall. Union City had a victorious Snowcoming game with the host Chargers beating Springport 49-to-32. Emmett Fraley had 10 points for Union City, which is now 8-and-4 in league play and 11-and-5 overall.
Also Tekonsha was a winner at home over Burr Oak 64-to-43 with 33 points and 10 rebounds for Evan Calhoun. Jared Coney added 11 points and Joseph Newcomb had 11 rebounds for the Indians, who improved their record to 5-and-12.
In a few other scores from last night, starting in the SMAC East:
Battle Creek Central 53 Battle Creek Lakeview 42
Kalamazoo Loy Norrix 51 Marshall 45
Sturgis 70 Harper Creek 64
Jonesville 61 Homer 58
Waldron 55 Camden-Frontier 51 overtime
On today's high school schedule, in wrestling, it's the state tournament individual regionals with 17 competitors from Branch County trying to advance to the Palace of Auburn Hills, where the Finals begin on March First. And in gymnastics, Coldwater has its conference championship meet today at Parma Western.