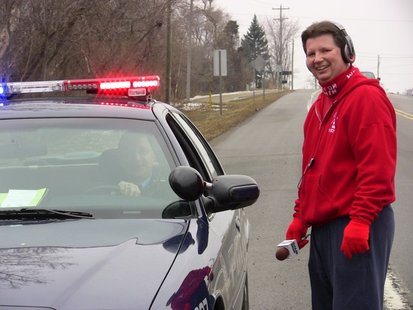 COLDWATER, MI (WTVB) - Even though there are more signs indicating an economic recovery is trying to take hold, Community Action says more and more families in Branch County still have to make difficult decisions about the basic needs they can meet with what little money they earn – do they put gas in their car, pay the rent, pay the electric bill, or put food in their child's belly?
Community Action works every day to break the cycle of poverty and move toward a future where families aren't faced with these decisions. Walk for Warmth is one way the agency does that. This year marks the 27th Annual Walk for Warmth, and C-A says they need your help more than ever.
On Saturday, February 25th, walkers will take to the streets in Coldwater and Union City to raise awareness and funds for emergency heating assistance for low income, elderly, and disabled families and individuals to stay warm during the cold winter months. For every $3,000 raised, Community Action will be able to help ten local families stay safe in their homes.
For more information, you can visit the website www.caascm.org or contact the Community Action office, where they say with local residents' help, everyone in Branch County will feel warmer this winter.