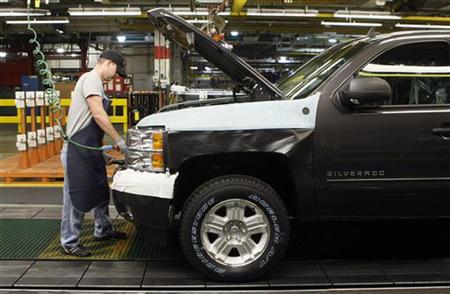 DETROIT, MI (WKZO) -- The recovery of the auto industry has been nothing short of amazing. General Motors is number one again. The auto maker reports selling just over 9-million vehicles in 2011. That's up more than 7%, or about a half-million vehicles, from the year before.
Analysts say they have done it without offering incentives, and still became number one in sales just two years after emerging from bankruptcy. General Motors led the world in car sales for seven decades. That ended when Toyota took the top spot in 2008. Volkswagen was second in global sales and Toyota fell from first to third, due mainly to the quake and tsunami in Japan.
It's another sign that the American auto industry is getting back on track. Salaried workers at Ford will receive raises and bonuses this spring for the first time in years. Last week, letters were sent to roughly 20-thousand salaried workers notifying them of both merit raises and bonuses for the first time since 2008.
The move reflects the automaker's growing financial strength. According to the letter, a 2.7-percent base salary increase will take effect April 1st. The size of the bonuses has not yet been confirmed. Last year, Ford salaried workers received bonus checks, but no merit raises.