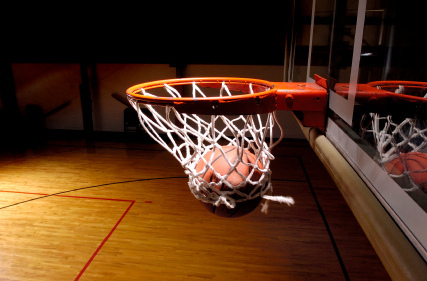 COLDWATER, MI (WTVB) - In Branch County high school sports last night, in boy's and girl's basketball, it was Coldwater at Sturgis with a split for the visiting Cardinals as Coldwater won the girl's game and then the host Trojans took the boy's contest. Also, the Quincy girl's team captured its first win of the season by beating cross-county rival Union City.
The Coldwater girl's team had a strong first quarter, outscoring Sturgis 19-to-12 and then held off the Trojans the rest of the way to win 49-to-45. Alissa Herlan had a game-high 21 points for the Lady Cardinals, including 5 triples. Ashley Burkhardt added 11 points and Kenzie Galloway had 10. Burkhardt and Abbey Somerlott had seven rebounds apiece. Coldwater has won 5 straight to improve to 7-and-3 overall and 4-and-2 in the SMAC East. The Lady Cards return to action Tuesday at home against Parma Western.
In girl's Big Eight action last night at Quincy, the host Lady Orioles defeated Union City 47-to-29. Quincy limited Union City to 8 first half points with their defense holding the opposition scoreless for nearly 13 minutes before the break. Regen Stahl had a double-double for Quincy with 13 points and 11 rebounds while Katie Santi added 11 points.Quincy is now 1-and-9 overall and 1-and-6 in the conference while Union City slips to 4-and-7 and 0-and-6 in league play.
In the j-v game, Union City beat Quincy 22-to-16. Marissa Mead, Bailee White, Carley Dibert and Audrey Robertson had four points each for Union City.
Last night in boy's basketball, in a game you heard here on AM-1590 and the new FM 95.5 WTVB, Coldwater lost at Sturgis 61-to-24. The host Trojans really turned up the defense over the final three quarters when they outscored the Cardinals 44-to-13. Zach Watson had seven points for Coldwater while Skylar Watson added 6 points and 4 rebounds and Skylar was our McDonald's Player of the Game for Coldwater. The Cardinal's record is now 0-and-6 in the SMAC East and 2-and-9 overall. Coldwater's next game is Tuesday at Jackson Lumen Christi.
Also in boy's hoops, Tekonsha lost at Jackson Christian 75-to-44. Evan Calhoun had a game-high 24 points for the visiting Indians, who are now 2-and-7. And back to the SMAC East last night, Battle Creek Central beat Harper Creek 46-to-38 and Kalamazoo Loy Norrix downed Gull Lake 65-to-62
On today's high school schedule, in wrestling, it's the Quincy Shawn Cockrell Memorial Tournament with Coldwater and Union City in the field. Also, Bronson hosts its annual Clark Walker Invitational. And in gymnastics, it's Coldwater at the Lowell Invitational.