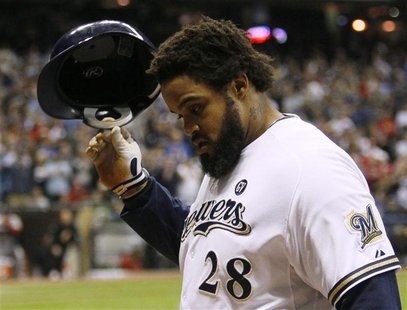 DETROIT (WKZO) -- The Detroit Tigers have reportedly agreed to sign former Milwaukee Brewers star 1st baseman Prince Fielder to a contract worth 214-million-dollars over 9 years. The deal brings Fielder back to a Tigers team that once featured his father Cecil Fielder as it's star during the early 1990s. Fielders father hit 51 homeruns in 1990 followed by 44 in 1991.
The signing is being reported as the 4th largest in Major League baseball history and will pay Fielder an average of 23.8-million-dollars per season. It is also being reported that Fielder will play first base and current Tigers star Miguel Cabrera will move into a designated hitter role.
The reports are from Yahoo and CBS Sportsline.