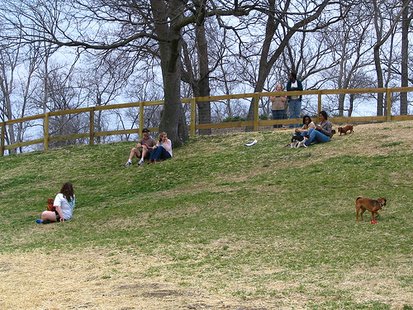 UNDATED (WKZO) - There are expected to be highs above 90 each day this week, climbing into the high 90's by Friday. Just as you need to keep yourself cool, be sure the dog is protected, as well.
Pets face health threats from hot weather just like any person, so it's important that they have plenty of water and someplace with shade to rest. The experts say that leaving your dog in the car can be dangerous, even when it doesn't seem all that hot to you.
If your pet starts to act sick from the heat, get him to a cool area, maybe with a fan blowing on him. If the animal doesn't seem to improve, you might want to call the vet.