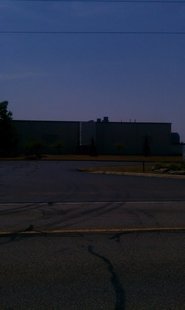 COLDWATER, MI (WTVB) - It sat vacant in Coldwater's west side industrial park since being built 15 years years ago, but a would-be metal fabricating plant is empty no more. Sport Truck USA Inc., an employee owned company, has announced the acquisition of the former Sisuner International property at 491 West Garfield Avenue to expand their automotive aftermarket business for light trucks and sport utility vehicles. The property will house the research and development and packaging operation currently located on South Michigan Avenue in Coldwater.
The additional square footage will allow for the hiring of 6 new employees. Sport Truck USA was incorporated in 1989. Steve Olmstead, President of Sport Truck USA says in addition to their increased business in theUnited States they have seen phenomenal demand for their products in Canada, Europe,China and the Middle East. Olmstead says they simply needed more space to allow the continuation of their current rate of growth.
Branch County Economic Growth Alliance Director Lisa Miller says during a period where many companies are focused on simply surviving, Sport Truck USA is thriving, doubling their workforce since the beginning of 2010.