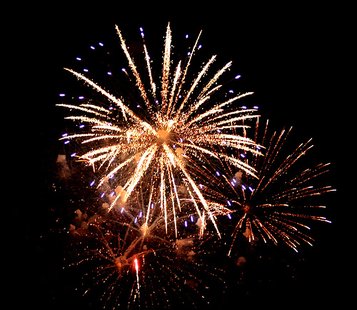 KALAMAZOO (WKZO) -- The City of Kalamazoo plans to join Portage and Kalamazoo Township and allow backyard fireworks after dusk and for an hour or two or three but Chief Jeff Hadley says they will start enforcement of their noise ordinance for the really egregious cases of late night fireworks, anyone who mixes alcohol and gunpowder, & anyone who lets small children have fireworks.
City Commissioner Bob Cinabro says after the fourth, they should consider further restrictions, like banning fireworks on the other 335 days allowed by the state law. He says too many people have abused the new law by firing off fireworks early in the morning when people are trying to sleep.
The state law only requires that communities allow the use of fireworks on the day before one of 10 designated holidays, the holiday itself and the day after.
City Attorney Clyde Robinson says Kalamazoo Township actually cited someone under their noise ordinance during the Memorial Day holiday and they were hoping they would have had a ruling on it by now. He says they will proceed with enforcement and for the good of the community.Different municipalities are analyzing and interpreting the state's new fireworks law very differently.
It says no new local ordinance will be established to prevent the use of fireworks on the day before, the holiday and the day after the holiday, and some have interpreted that to mean a fireworks free for all.
Holland mayor Kurt Dykstra is calling on the citizens of his community to use common sense and restraint and to be thoughtful of the neighbors, because they feel the state law leaves them no enforcement options.
But Portage City Attorney Randall Brown also interprets it differently saying there is nothing new about their noise ordinance, and nothing in the state law to prevent them from enforcing an existing noise ordinance and Public Safety Chief Richard White says they will be responding to noise complaints. They typically issue warnings the first time and then it's up to the violator to either comply or be cited.