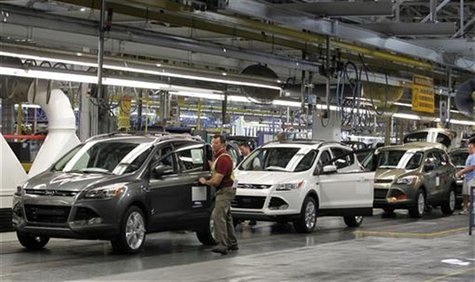 DEARBORN (WKZO) -- June sales at Ford Motor Company were up by seven percent with sales of the newly redesigned Escape leading the way.
Ford President of the Americas Mark Fields says the Escape only has an average of five days on a dealer lot before it is sold. Over 28-thousand Escapes were sold last month while sales of the Ford Fusion continued to grow by double digits.
Fusion sales were up over 17-percent which marked the fourth month of increased sales. Ford reported sales of the Fiesta were off by over 17-percent last month.