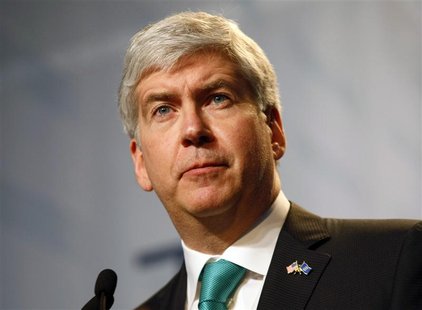 LANSING (WKZO) -- Governor Snyder vetoed a Republican-backed package of voter reform laws.
Two bills aimed at preventing voting fraud would have required a voter to reaffirm their U.S. citizenship before receiving an absentee ballot, as well as requiring a photo ID when picking up their absentee ballot. The governor says while it's important to make sure that voters are eligible U.S.citizens, he felt the legislation would create too much confusion.
Governor Snyder also vetoed Senate Bill 754, which would require mandatory training for members of third party groups who register people to vote. The Governor felt this could cause confusion with regard to voter registration efforts.