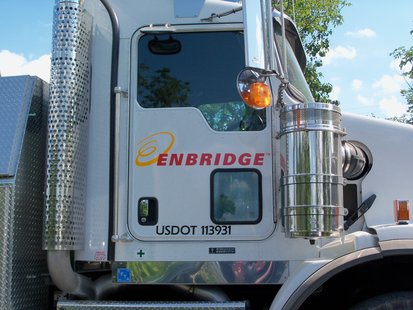 WASHINGTON D.C. (WTVB) The National Transportation Safety Board is expected to hear from their investigators today on the cause on the Enbridge Oil Spill at a hearing today in Washington. They will issue their list of recommendations on how such environmental disasters can be avoided in the future, for board approval.
One division of the NTSB has already suggested Enbridge be fined $3.7-million, the largest penalty in its history for the failure of their monitoring crew in Edmonton to recognize what was happening for 17-hours, making it worse with their efforts to restart the pipeline, despite alarm bells.
The pipeline firm may be way ahead of them. They have already announced plans to replace most of the 6-b pipeline with new bigger and corrosion resistant pipe and have also reorganized how they monitor pipeline operations.