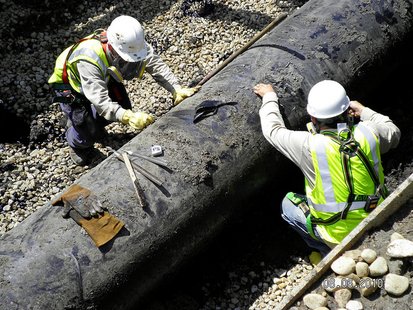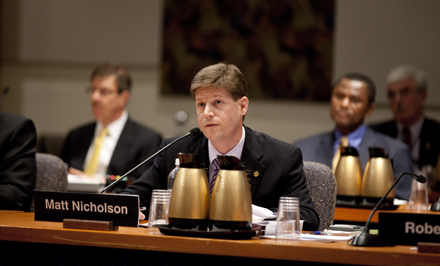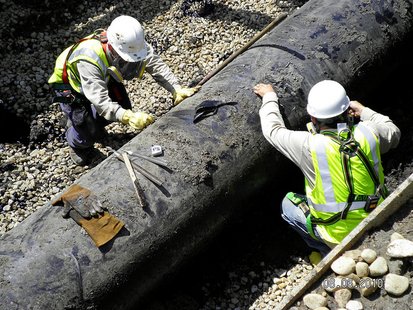 WASHINGTON D.C. (WKZO) -- What caused the Enbridge oil spill? The NTSB says faulty equipment, neglect, mismanagement, poorly trained workers, greed, poor planning and worse maintenance. In fact everything that could go wrong, did go wrong and in some cases, more than once.
In a scathing report, the NTSB says Enbridge knew there were cracks in the 6-b pipeline at that specific location 5 years before it blew out, and did nothing about it. When it did fail, three shifts of control room workers misinterpreted their own alarms and indicators for 17-hours, while hundreds of gallons of crude oil gushed out into a marsh near Marshall.
Chair Deborah Hersman says it was reminiscent of the "Keystone Cops". She charged that despite indicators that told them there was a leak, they restarted the pipeline twice, which accounted for 81% of the oil that was pumped into Talmage Creek.
Hersman says her own organization is also responsible for the shocking lack of regulation and oversight that allowed it all to happen.
Enbridge says its waiting for the final report, due out in a few weeks, before responding to questions.
You can view the entire hearing at this web address http://www.capitolconnection.net/capcon/ntsb/ntsb.htm#