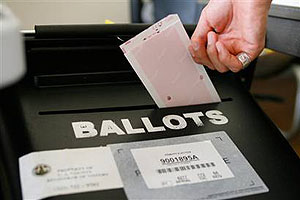 LANSING (WKZO) -- A special election will be held to fill U.S. Representative Thaddeus McCotter's vacated seat in the 11th Congressional District.
Lieutenant Governor Brian Calley said it would have been preferable to save tax dollars and spare election officials a significant burden, but the timing of McCotter's resignation makes that impossible. A special primary will be held on September 5th with one Republican and one Democrat chosen to run against one another in the November general election.
The special election is expected to cost an estimated 650-thousand dollars.