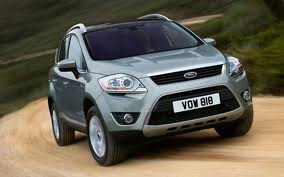 DEARBORN (WKZO) -- A problem involving the braking system is forcing Ford Motor Company to recall thousands of 2013 Escapes.
A carpeting flaw may cause drivers to apply the brakes improperly. The issue increases stopping distances and the risk of accidents. Documents filed with the National Highway Traffic Safety Administration indicate the recall affects eight-thousand, 266 vehicles which were built between March 8th and June 7th.
Ford says carpet padding which was improperly installed around the center console trim panel might cause a driver's foot the come into contact with the side of the brake pedal when it moves from the accelerator to the brake.