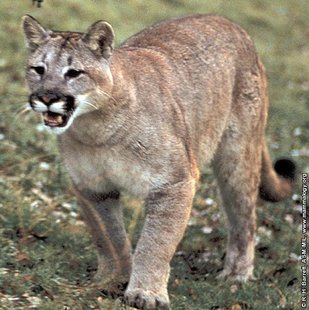 MARQUETTE (WKZO) -- There is apparently proof that big cats are doing well in northern Michigan.
The Michigan Wildlife Conservancy has released a very clear photograph taken in the daylight of a cougar in the Upper Peninsula which was taken on June 1st in Marquette County. The conservancy's wildlife programs director Patrick Rusz says the cougar appears healthy in the photo and is about 72 inches long, likely weighing between 100 and 120 pounds.
The camera that snapped the photo has also captured images of bobcats, coyotes, and other animals over the past four years at the same site.