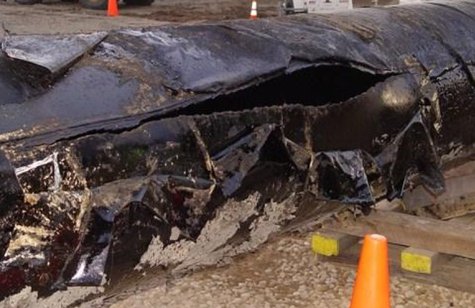 MARSHALL (WTVB) - Protests at pipeline projects are being planned all over the U.S. and Canada today to mark the 2nd anniversary of the Enbridge Oil Spill in Calhoun County. The real object of the protests is to prevent the construction of new pipelines and the expansion of existing lines, like the plan to replace the 6-b pipeline that burst two years ago.
Susan Connolly, was a regular citizen two years ago today, but her property was directly affected by the Spill near Marshall and is still affected, because no matter what officials say, the river is not oil free. She says Enbridge has done little to convince anyone they will be any better at managing the new pipeline as they have been in the past.
Local environmentalists, homeowners and others impacted by the big spill plan a river walk this evening that will begin at the Linear Park Walkway in Downtown Battle Creek at 8.