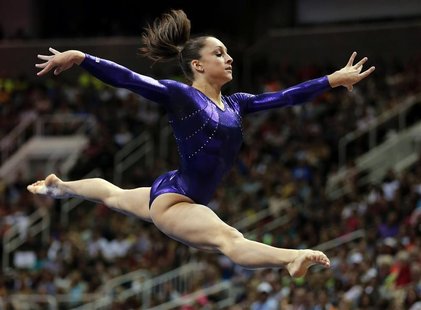 DEWITT (WKZO) -- DeWitt gymnast Jordyn Wieber is no stranger to pressure.
The 17-year-old is heading up the U.S. Olympic women's gymnastics team and said after practice Thursday the team is "excited and ready," though she admitted the experience is a little overwhelming.
Wieber and Team USA won the gold last year in the world championships in Tokyo and enter the London Olympics as the favorites.