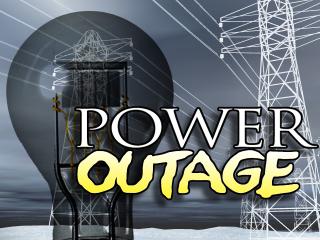 SOUTH WEST MICHIGAN (WKZO) --- It was a good old fashioned summer storm overnight drenching a good portion of southwest Michigan that needed the rain, but leaving some damage behind. High winds in excess of 50MPH knocked off limbs and blew over trees and that took out power lines. Its left over 11-thousand consumers energy customers in Allegan County without power. They were hardest hit.
Kalamazoo has over 66-hundred homes and businesses in the dark this morning. There are 12-hundred without power in Ottawa County , just over 800 in Calhoun County, and 14-hundred in Branch County.
There are no reports of any injuries so far.
Consumers Energy crews are still evaluating the outages, which were caused by wind and lightning strikes and aren't sure how long it will take to fix all the damage.
There are some traffic signals out. If you come upon one, treat it as a four way stop, and stay away from downed lines. They could be killers.