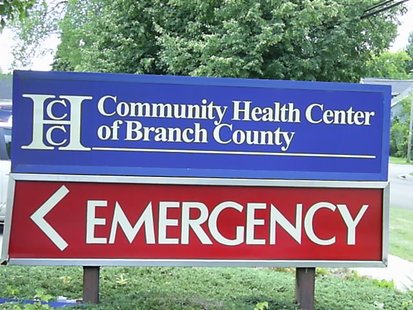 COLDWATER, MI (WTVB) - Community Health Center of Branch County President and CEO Randy DeGroot is trying to foster a meeting of the minds between CHC, Pines Behavioral Health and the Branch County Sheriff's Department. At issue is bad debt that has piled up for the hospital from patients that come from the County jail to be treated at theHealthCenter.
One of the bad debt cases has already been turned over to the hospital's attorney to begin legal proceedings. The matter involved a behavioral health patient and the court ordered Pines to incur the costs. But according to CHC Finance Committee minutes from May 22nd, Pines refused the court order.
Additionally, the hospital said jail inmates are not eligible for Medicaid while behind bars and said the sheriff's department should be responsible for their care.
In some instances, DeGroot said the Sheriff's Department is releasing prisoners on their own recognizance specifically to come to the hospital for treatment and during that time, the inmates are responsible for paying their own bills.
Deputies then pick the prisoners back up at the hospital and return them to jail to finish their sentence with the Sheriff's Department then assuming responsibility for them once again.