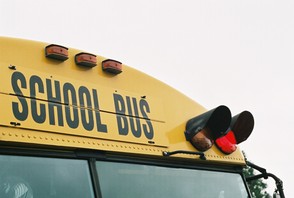 LANSING, MI (WKZO) -- State legislators may still beat their June 1st goal for approving a tentative state budget. The Omnibus 34-billion dollar general fund bill passed thru the house and senate on partisan votes Thursday afternoon.
The education funding bills, nicknamed the School Bus appeared to be in trouble until a compromise was struck on the higher education budget last evening by negotiators including Tonya Schuitmaker. Conference committees meet this morning to take up the compromise.
The K-12 budget was approved yesterday. It calls for a $120 per pupil increase in the foundation grant for 450 school districts that receive the lowest amounts. That means more for most Kalamazoo area school districts including Portage and Mattawan but nothing more for Kalamazoo Schools, which already receive higher grant amounts.
Democrats all voted no, saying the Republican written and approved plan cuts deeper into programs for the poor, the middle class and the elderly.
Senate Minority Leader Gretchen Whitmer says " This budget is a just a futile attempt by the Senate Republicans to paper over all of the damage they have done to our kids' schools, seniors' pensions and crucial state services over the last two years".