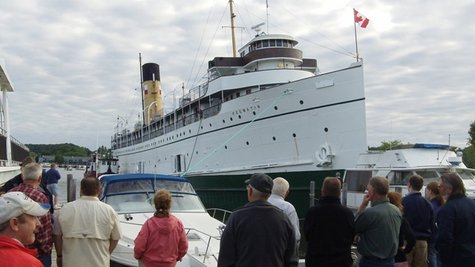 DOUGLAS, MI (WKZO) -- It turned out all they needed was bigger tugboats and the S.S. Keewatin finally left its port in Douglas, slowly making its way down the narrow trench dredged just for this purpose to Lake Michigan.
The crowd that gathered to watch had mixed emotions. Its destination is its first home, Port Nicole, Ontario, where it will arrive on June 23rd, 105 years to the day since its first departure as a luxury liner for the Canadian National Railway.
Its first stop was another dock for some repairs to make it lake-worthy. It will undergo a multi-million dollar restoration and overhaul and become the main feature in a waterfront development at its new Canadian home.