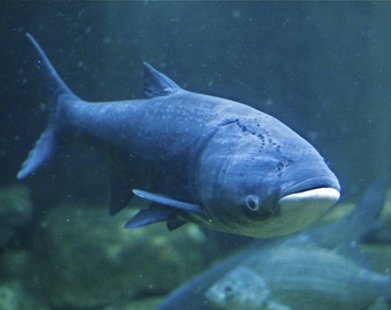 LANSING (WKZO) -- An Arkansas man has been charged with twelve felony counts, accused of possessing and selling live Asian carp.
David Costner was reportedly traveling around the state and selling the illegal carp from his truck in various store parking lots. He was arrested in Midland after allegedly selling two live grass carp to undercover DNR investigators.
Attorney General Bill Schuette says that once destructive Asian carp enter our waterways, they do irreparable damage. He says "we must remain vigilant and use every tool available to protect Michigan's tourism and sport-industries from this dangerous threat."