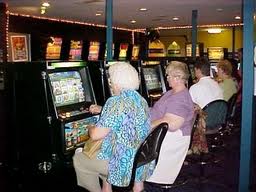 EMMETT TOWNSHIP, MI (WKZO) -- A group called Protect MI-Vote launched their statewide campaign at the Fire Keepers Casino this morning and fired up their website to defeat what could be a ballot initiative to add 8 More privately run casinos in Michigan.
A group called the Committee for More Michigan jobs is in the process of collecting over 322-thousand petition signatures to qualify for the ballot. Protect Mi-Vote spokesman John Truscott says voter support would mean an unidentified group of investors would have a license to gamble and sell liquor guaranteed by the state's constitution.
Both sides claim they will have about 50-million dollars to spend on their campaign, so if they petition drive is successful you will be hearing a lot more about this before the November election.