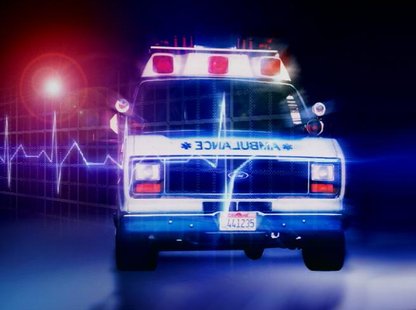 COLDWATER, MI (WTVB) - One person was seriously injured Friday afternoon in a two car crash in Branch County's Algansee Township. The collision happened around 12:30 p.m. at the intersection of Fremont and Warren Roads.
Sheriff's Deputies say 57-year old Patricia Ann Goodrich ofBattle Creekwas eastbound on Warren and had stopped for the stop sign before continuing. That's when she was struck by the second vehicle, which was southbound on Fremont. Deputies say when they reached the scene, they discovered that bystanders had been able to free one of the subjects who was trapped in her car. The second driver, identified as 25-year old Stacy Wilson and her passenger, 21-year old Carissa Ellsworth, both of Angola, were treated and released from the Community Health Center of Branch County.
Goodrich was transferred to Borgess Medical Center in Kalamazoo and today is listed in critical condition. Deputies say seatbelts were worn and airbags deployed, adding that alcohol was not a factor in the crash.
The Quincy Fire Department assisted at the scene. The accident remains under investigation.