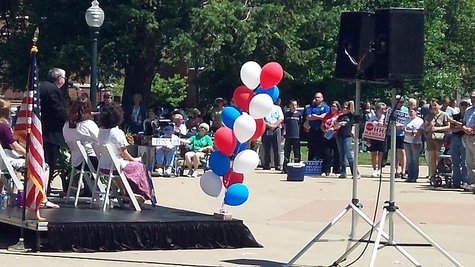 KALAMAZOO (WKZO) -- A large crowd turned out Friday for a protest in Bronson Park against the Obama Administration Healthcare mandate that Catholic organizations offer healthcare coverage for contraception to their employee.
There were some 164 events or "Stand up for Religious Freedom Rallies" were staged across the nation to protest the mandate. Bishop Paul Bradley was the main speaker in Kalamazoo.
Bishop Bradley says its not just a Catholic issue, its an issue for every religion that wants to protect its right to observe what it beleives and every American who feels their rights should be protected.
The protests came despite a compromise by the Obama Administration that the insurance carrier would provide the coverage at no cost. It actually saves the carriers money when they do.