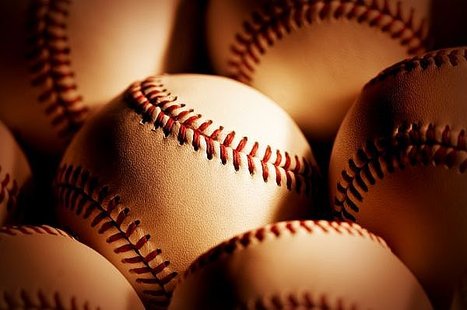 COLDWATER, MI (WTVB) - It's regional championship Saturday in the MHSAA state baseball and softball tournaments with a trio of Branch County high schools still playing in the second season. Coldwater and Quincy are scheduled for noon baseball games while in softball, Bronson has a ten a.m. start time for its contest.
Coldwater is taking on South Haven in the semi-finals of the Edwardsburg Division Two Regional. The other bracket features Gull Lake vs. St. Joseph.
In Division Three,Quincyhas the short trip to the Bronson regional with the Oriole's semi-final contest against Parchment. In the other pairing, it's Buchanan taking on Bloomingdale.
And in the Division Three softball action at Bronson, the host Lady Vikings play Comstock while the other semi-final has Buchanan facing off against Watervliet.
The Regional title teams will have their tickets punched for the state quarterfinals next Tuesday and then it's the semi-finals and finals at Bailey Park in Battle Creek.
In boy's high school golf, Coldwater senior Connor Dwyer came close yesterday but in the end, missed out on advancing to the State Finals. Dwyer, who was competing in the Division Two Individuals Regional at the Eldorado Golf Club in Mason, shot a 78 and needed a 76 to make the playoff for the third qualifier to come out of the regional. Dwyer represented a Coldwater team, which finished seventh the previous week at the districts, from which the top six schools advance. Dwyer is now headed toTrineUniversityto continue playing golf at the next level.
Finally on the local sports scene, in summer league baseball, the Coldwater Mickey Mantle team opened their season last night in Battle Creek with a doubleheader split against the West Michigan Broncos. In game one Coldwater led 3 to 1, but the Broncos rallied for 3 in the bottom of the 5th to win it. Jordan Butler took the loss, going the distance and striking out 6. Brady Duke, Steven Seulzer, Randall Linton and Kollin Wark all had base hits, Duke and Linton both added RBIs.
Coldwater then rebounded in the nightcap. Trailing 7 to 6 in the bottom of the 4th, they tied it on an unearned run before Duke delivered a go ahead double. Linton, who went the distance and struck out 7, picked up the win by setting down the Broncos in order in the top of the 5th. Suelzer had a base hit and scored three runs while Ryan Mock three for three. Coldwater will face Jackson County Western in their Border League opener with a double header tomorrow evening in Parma.