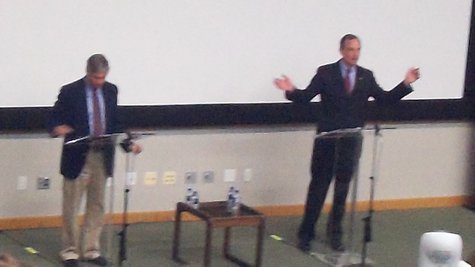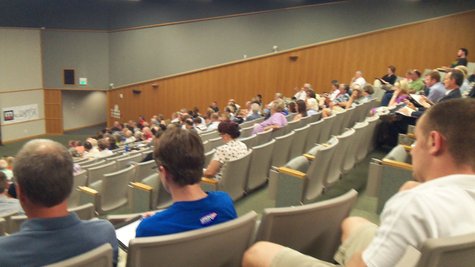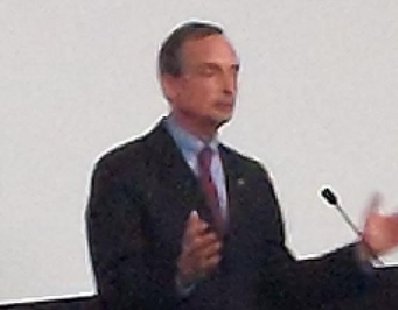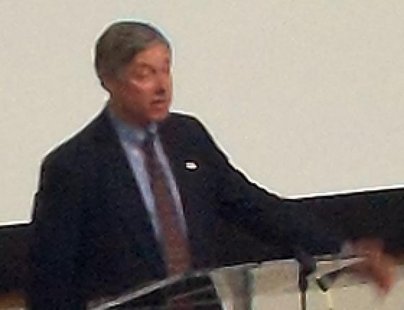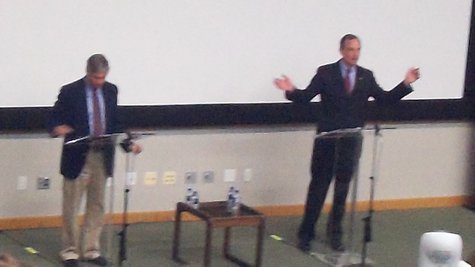 KALAMAZOO (WKZO) -- It was the first debate between Congressman Fred Upton and challenger Jack Hoogendyk before the August Primary,
Hoogendyk stressed his credentials as a staunchly conservative Republican who is for less government, and poked at Upton's conservative credentials, saying he only gets a 50% rating from many organizations on the right.
Upton talked about being conservative enough, backed by the Chamber, the Farm Bureau, Right to Life and the NRA, but still able and interested in working with the Democrats to get things done.
They talked about Healthcare Reform, jobs and energy. Upton proposed ways Congress could address the issues and Hoogendyk basically said that for the most part, Congress should have no business there and should just butt out, often waving a copy of the Constitution to make his points about limited government.
Hoogendyk in his closing comment, urged Upton to hold more debates, five more in fact between now and August, but none are scheduled and Upton says given Congress's busy schedule, they are tough to fit in.
They were not asked about and didn't comment on recent allegations made by the Upton Campaign that Hoogendyk's signature on petitions amounted to election fraud, because he did not in fact collect them. His campaign manager admits he did.
Hoogendyk and Upton are scheduled debate again on WKZO AM 590 and FM 96.5 on July 3rd.