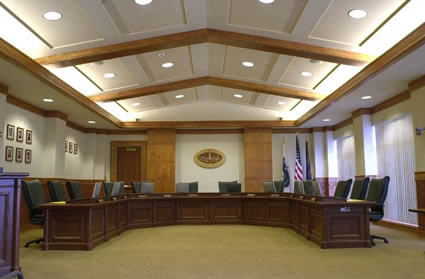 COLDWATER, MI (WTVB) - Curbside recycling in city of Coldwater will be moving away from those blue bins by the end of summer to new Republic-provided toters, shifting to five-day-a week pickup instead of four. The new program endorsed last night by the Coldwater City Council also means the pickup of recyclables will coincide with scheduled garbage collections. As recycling continues to grow, the city says there will also be less mess associated with the toters, relieving problems with the bins that can be caused by wind, rain, snow and, of course, snow plows.
Residents will be allowed to put all their recycling together in one toter that is easily moved to the street for pickup. And now that they're getting used to the automated loader used by Republic, the city feels it is time to start planning for the next step toward using toters for recycling.
Republic this spring contracted to take over trash collection from the city and began those services last month. They already were handling the recycling and although they will require a fifty cent increase under the new arrangement to help cover the cost of purchasing nearly three thousand new toters, the city doesn't plan to pass along that higher cost to residents.