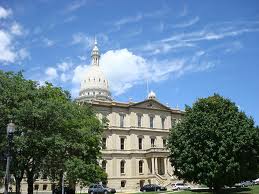 LANSING (WKZO) -- Legislation has passed in Lansing that may cut the personal income tax in Michigan dramatically over the next five years.
The House Tax Policy Committee passed the measure with all ten Republicans voting for the measure, while all Democrats on the committee would not commit to a yes or no vote. They all voted "pass" on the measure sponsored by Nancy Jenkins of Clayton.
The plan calls for the tax rate to drop from 4.25-percent in January of 2013 every year until 2018 when the rate would be 3.9-percent. Opponents of the tax cut say it will reduce state funding by three-billion dollars.