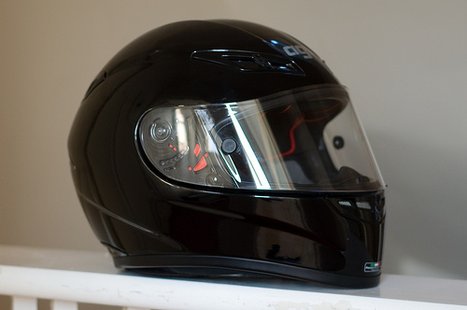 COLDWATER, MI (WTVB) - Three Billion dollars - that's the savings attributed to helmet use by motorcyclists in 2010 according to a U.S. Federal Study released on Thursday. The Centers for Disease Control and Prevention also said helmet use resulted in about 1,500 fewer deaths. Michigan no longer has a universal helmet law with the change taking place this year as riders 21 and older don't have to wear a helmet if they meet certain requirements, like carrying an additional 20-thousand dollars in medical insurance.
The CDC reports said using helmets also reduced healthcare expenses, lost wages from injuries and other costs. Wearing a helmet saved the life of a Branch County Sheriff's Deputy in an off duty accident earlier this month. That's what County Commissioner Rod Olney said about his son Scot, who was seriously injured but is recovering after his bike collided with a deer in Girard Township around mid-day on June Tenth.
The CDC study found that nearly 80% of the motorcyclists killed in states without helmet laws were not wearing helmets compared to 12% in state that require all riders to wear helmets. In Florida, where they changed their law in 2000 easing helmet regulations, the number of deaths went up 21% in the following two years while medical costs for motorcyclists with skull, brain or head injuries more than doubled from $21 million to $50 million. However, a Florida group that opposes helmet mandates, remains faithful to its motto "Let the Rider Decide".