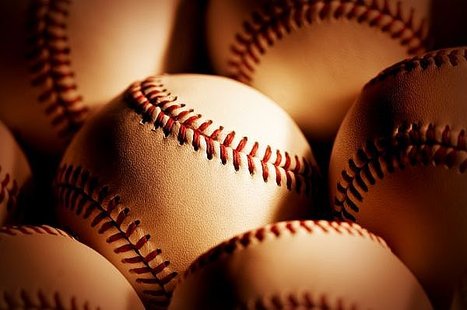 COLDWATER, MI (WTVB) - The spring high school sports season in Michigan will finish up this weekend with much of the action centering on Battle Creek with the MHSAA state baseball and softball tournament semi-finals and finals today and tomorrow at Bailey Park.
NoBranchCountyteams are still alive in the second season, but the SMAC and Big Eight Conference have schools that remain in the title hunt. SMAC West Division Baseball Champion St. Joseph, which eliminated Coldwater in last weekend's Division Two regional finals, plays this afternoon.
And in the softball semi-finals, Mattawan has a Division One contest while Big Eight Conference Champion Springport plays on in Division Three. A pair of Coldwater softball players were named to the SMAC All-Conference team with the honors going to Jessica Becks and Ashley Burkhardt while honorable mention went to Abbey Somerlott, Kelsey Winn, MacKenzie Galloway, and Michaela Gillette. In addition, Becks was selected to the All-District team. The other tournament finals on the schedule for this weekend are boy's golf today and tomorrow and girl's soccer tomorrow.
In summer league baseball, the Coldwater Mickey Mantle swept a twinbill last night at home over Quincy in a pair of 5 inning games at Lowe Field. In the opener, Coldwater rallied with 4 runs in the bottom of the 4th to defeat the Orioles 7-to- 6. Matt Gutowski's two run single drove in the game winner. Kollin Wark added a pair of hits while Brady Duke got the win in relief, shutting out the Orioles over the final 3 innings while striking out 4. In the nightcap, Coldwater fell behind again early before sending 11 men to the plate in the bottom half of the third, scoring 7 runs on the way to a 12-to-6 victory.
Morgan Sims had a triple, single and two rbi's, while Ryan Mock had a double and also got the win in relief, pitching the final 3 innings and giving up just one run. Coldwater, which improved to 4-and-4, has another Border League doubleheader at home Sunday evening against Jonesville.
And in softball, Coldwater's 14-and-under travelling team swept a doubleheader from Athens 15-to-0 and 6-to-3. The winning pitchers were Kyli Traskos and Stacy Guzy. Coldwater's next game is Monday at home against Burr Oak.